Products
Business Voice (extreme long-distance and features)
Toll Free Number
Speech to Text
Hosted PBX Service (priced per phone)
Hunting for Single Business Line
PRI (ISDN – Full – 23 Channels – usage or extreme long-distance)
PRI (ISDN – Partial – 12 Channels – usage or extreme long-distance)
10 number block of DID's
SIP call paths (usage-based)
SIP call paths (extreme long-distance)
Some exclusions may apply.
*BrightRidge Voice is only available in areas served by fiber.  Must be a BrightRidge High-Speed Fiber Internet customer in order to purchase BrightRidge Voice.
*If BrightRidge Voice is installed at a later date than the high-speed internet install, additional charges may be applied.
How does BrightRidge Broadband Voice over IP (VOIP) work?
Our VoIP Voice Service offers an alternative for anyone who wants to get rid of their traditional landline. Our network uses a private connection to transfer calls instead of using public internet. This ensures the integrity of your calls will not be interrupted by other internet traffic.
Do you provide a battery backup to maintain Voice service in the event of a power outage?
BrightRidge offers UPS back-up via one-time cost. UPS installation is free during the initial install of the voice service. BrightRidge will connect to your existing phone wiring, which allows you to use existing phones.
What kind of equipment do I need?
Voice service with BrightRidge is easy. BrightRidge will connect to your existing phone wiring, allowing you to use the phones you already own.
Can I keep my existing phone number?
Yes. When you sign up for BrightRidge Broadband Voice service, you may choose to "port" (transfer) your existing phone number over to our service. BrightRidge will provide a Line Number Port authorization (LNP) form, allowing us to contact your current carrier and port your number. It's critical that the LNP have the exact same address and account number your current carrier has on record. Those can be obtained from a recent bill from your current provider.
Does 911 service work?
Yes. You have Enhanced 911 which allows 911 calls to be connected directly to a live 911 center, and not through a secondary call center.  This allows the responding personnel to access your address directly.
Can I use my computer while talking on the phone?
Yes, you can use any number of computers on your broadband service while you are talking on the phone. The system automatically gives priority to your voice traffic to ensure quality of service.
Can I dial using only seven digits?
Yes. Local calls within your area code may be dialed with seven digits.
How is the voice quality?
BrightRidge's Voice service has excellent voice quality; as good or better than traditional landline phone service.
We believe in making things fast, reliable, and easy. Click here to verify which phase your business may be served, or you can call or send a message.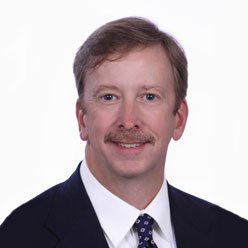 S. Mark Fields
Business Sales
BrightRidge Broadband